When it comes to hanging, arranging and grouping photos, I am a complete novice! Matter of fact, I get really nervous when I change things around in my home or get something new that needs to be hung up. Home decorating is just not my thing but I do try to do my best.
When you walk through our home you will see a ton of photographs hanging on the wall. Some are prints that we have framed, others are in photo memory boxes, some are printed on canvas and so forth. We love seeing our beloved family and friends hanging on our walls and sitting on our shelves. Do you?
Well today, I have a great infographic to share with all of you from the great folks over at Shutterfly and it takes the mystery out of hanging up your photos. Great tips and tricks for sure!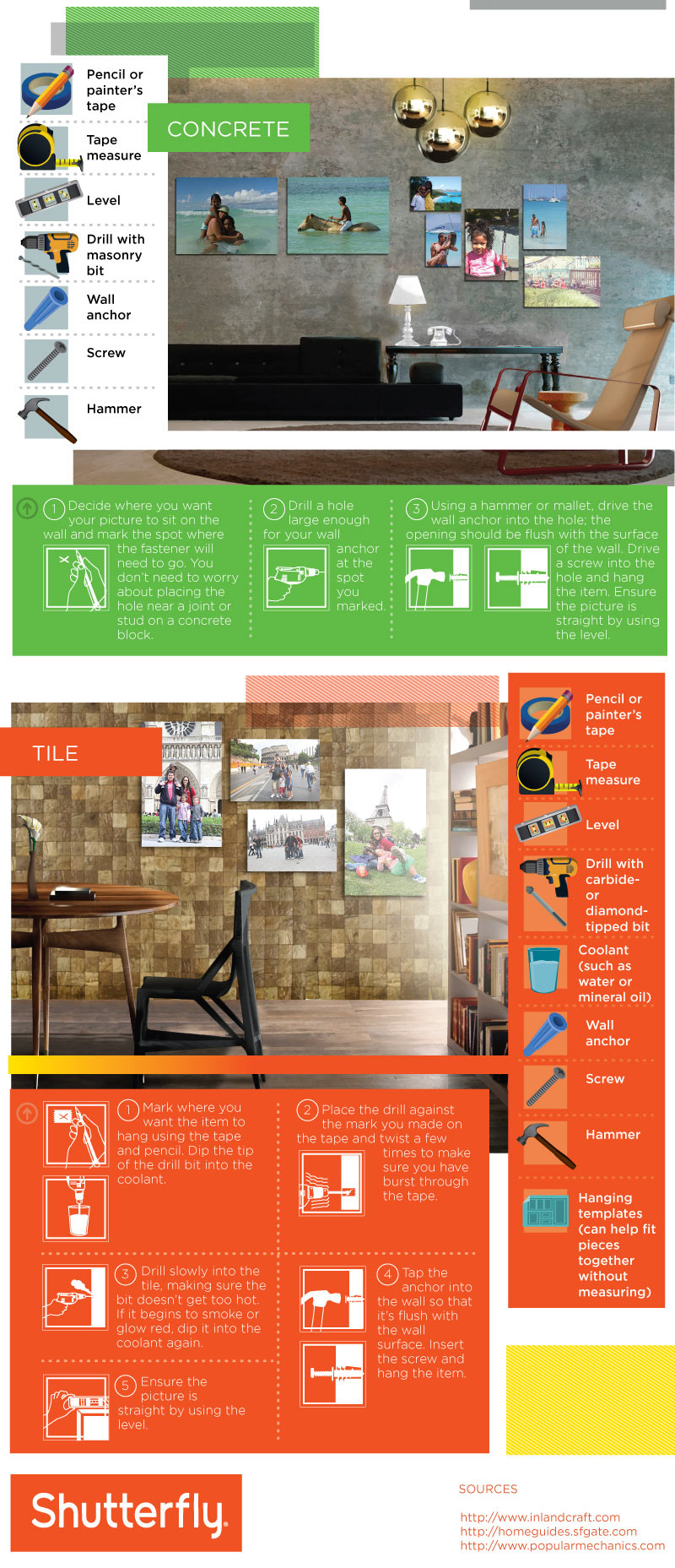 This infographic is provided to you by
Shutterfly
, the leading online provider of photo books, cards and
Wall Art
.
So, tell me...what did you learn from reading all of that? Do you have some tips and tricks that you would like to share with me and my blog readers? If so, feel free to leave them below in my blog's comment form. Thanks!